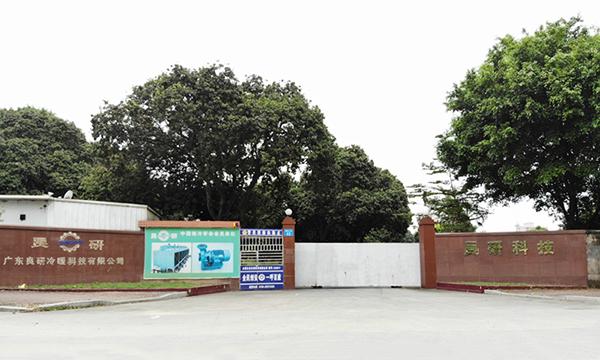 If you need a proven and reliable supplier of evaporative cooling towers, then you are in the right place. Guangdong Liangken Cooling Equipment Co. was founded in 2004 and we have produced a significant amount of high-quality evaporative cooling towers for customers all over the world. We offer open-circuit heat-rejection equipment and closed circuit cooling towers. We also provide cooling tower pumps that will perfectly match with our evaporative cooling towers.
We produce an extensive selection of heat-rejection devices, including open circuit cooling towers and steel closed circuit cooling towers. These evaporative cooling products are mainly applied for the heavy-duty cooling of central air-conditioning and factory equipment.
Quality is important for all products, but our equipment is specifically to enhance the performance of industrial equipment and air conditioning systems. Therefore, we recognize that quality needs to be emphasized. We implement the quality control over raw materials in order to enhance the productivity and overall quality of the cooling tower systems. We have high standards regarding raw material suppliers. We utilize suppliers located near our company so that raw material inspection and transportation costs are conducted under stringent control. From there, we continue our efforts to the processing of components using advanced production equipment, like metal forming machines, shearing machines, bending machines, punch presses, pipe benders, etc. This equipment further improves production efficiency and results in evaporative cooling towers that deliver outstanding performance. Over the years, Liangken has made considerable efforts to ensure we passed all relevant certifications regarding quality management, health systems, and environmental systems.
Our headquarters is located in Dongguan, Guangdong. To better serve our customers, we established plants and offices in Shenzhen, Hong Kong, Singapore and many other places. As a specialized manufacturer of evaporative cooling tower and cooling tower pumps, Liangken has all of the experience and industry knowledge to provide you with exactly what you need. If you have plans for purchasing an evaporative cooling tower, feel free to contact us.
Why choose us?
We are a professional team qualified and experienced in the industry.
We focus on providing the latest advanced technology solutions for customers.
We only cooperate with proven reliable suppliers.
The cooling tower matching pumps are produced in our own factories, and feature high compatibility.
We respect the environment and pay close attention to emission reduction.
We offer financing solutions for large-scale international projects in all industries including the energy industry.
Certificates